PDO and PGI: what do they mean?
These are EU Quality Schemes, aimed at protecting the names and qualities of specific products, or promote their unique characteristics, linked to their geographical origin as well as traditions in knowledge and practice.
Product names can be granted with a 'geographical indication' (GI) if they have a specific link to the place where they are made. The GI recognition enables consumers to trust and distinguish quality products while also helping producers to market their products better.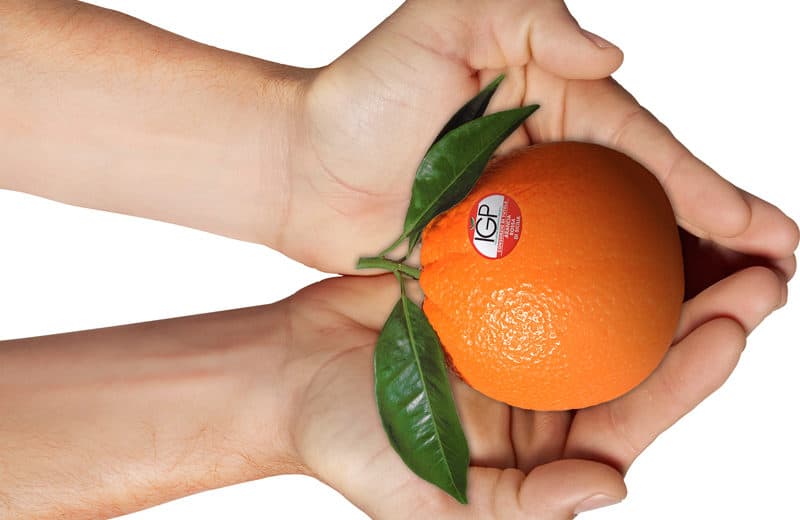 Geographical indications establish intellectual property rights for specific products, whose qualities are specifically linked to the area of production.
Protected designation of origin (PDO/DOP)
For a product to be labelled PDO/DOP, it must the strongest links to the place in which they are grown and/or made. Each and every part of the production, from seeds, to growth, to processing and preparation process must take place in the specified region.
Protected geographical indication (PGI/IGP)
PGI emphasizes the relationship of the product with a  specific geographic region, known for its particular quality, reputation or other characteristic that capture the  essentially qualities  known in  its geographical origin.
For most products, at least one of the stages of production, processing or preparation takes place in the region.
There are 456 PDO/PGI registered products in the EU database eAmbrosia (including 67 products from countries outside the EU) in the product class 1.6 (fruit, vegetables and cereals fresh or processed), and 118 of them are from Italy – by far the largest number from any one country; Spain has 62, and France, 60.
Organic production of fruit and vegetables
Organic farming is an agricultural method whose aim is to produce food using all natural substances and processes, with no chemical poisons. It tends to have less negative impact on the environment, as it encourages:
the responsible use of energy and natural resources
the maintenance of biodiversity
preservation of regional ecological balances
enhancement of soil fertility
maintenance of water quality.
European Union regulations on organic farming are designed to provide a clear structure for the production of organic goods across the whole of the EU.
This is to satisfy consumer demand for trustworthy organic products whilst providing a fair marketplace for producers, distributors and marketers.
Building trust in organic farming
In order for farmers to derive benefits from organic farming methods, consumers need to trust that the rules on organic production are being followed.
Therefore, the EU maintains a strict system of control and enforcement to guarantee that organics rules and regulations are being followed properly.
As organic farming is part of a larger supply chain which encompasses food processing, distribution and retailing sectors, these are also subject to checks and regulations.
Each EU member appoints 'control bodies or authorities' to inspect operators in the organics food chain. Producers, distributors and marketers of organic products must register with their local control body before they are allowed to market their food as organic.
After they have been inspected and checked, they will be awarded a certificate to confirm that their products meet organic standards.
All operators are checked at least once a year to make sure that they are continuing to follow the rules.
Imported organic food is also subject to control procedures to guarantee that they have also been produced and shipped in accordance with organic principles.
The organic logo
The organic logo gives a coherent visual identity to EU produced organic products sold in the EU.
This makes it easier for EU based consumers to identify organic products and helps farmers to market them across all EU countries.
The organic logo can only be used on products that have been certified as organic by an authorised control agency or body.
This means that they have fulfilled strict conditions on how they are produced, transported and stored.
Presently, about 8.5% of the EU's agricultural area is farmed organically.
The European Commission has proposed an Action Plan for the development of organic production, to boost the production and consumption of organic products to 25% of agricultural land under organic farming by 2030.
Organic production comes with a number of important benefits: organic fields have around 30% more biodiversity, organic farmers have higher incomes and are more resilient, and consumers know exactly what they are getting thanks to the EU organic logo.
The Action Plan is in line with the European Green Deal and the Farm to Fork and Biodiversity Strategies.
Fruit and vegetables have always been the favourite categoryof food for consumers interested in organic production.