The information and promotional campaign "I LOVE FRUIT AND VEG FROM EUROPE" of the producer organisations A.O.A., Agritalia, La Deliziosa, Meridia and Terra Orti, co-financed by the European Commission, aims to promote fresh, safe, healthy, sustainable and responsible consumption choices in Italy, France, Germany and Spain.
Choosing European fruits and vegetables means choosing FRESHNESS (seasonal produce consumption), ENVIRONMENTAL SUSTAINABILITY (local and responsible consumption), WELL-BEING (guaranteed by the supply of vitamins and fibre), QUALITY and ORIGIN of the products (organic, PDO and PGI), SAFETY and TRACEABILITY.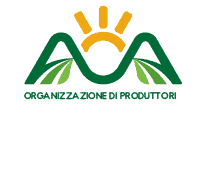 O.P. A.O.A. Scarl
A.O.A. is a producer organisation from Scafati (Salerno) that is composed of 15 cooperatives that include more than 400 producers from Campania and many other regions of central and southern Italy (Puglia, Tuscany, Umbria, Lazio, Marche, Abruzzo, Molise, Basilicata and Calabria). Initially specialised mainly in the sector of tomatoes for food processing, it now boasts numerous organic productions and carries out initiatives in the field of precision sustainable agriculture.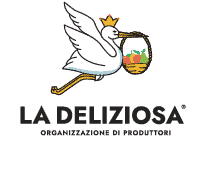 O.P. La Deliziosa Soc. Coop. Agr.
La Deliziosa is a well-recognised producer organisation located at the foot of the Etna volcano in Sicily. It is founded on two core principles: love for the territory and respect for the local agri-food tradition. The producer organisation has 112 members who cultivate an area of 1,600 hectares, including 1,000 citrus fruits, 5,000 prickly pears and 100 with various fruit trees.
Founded in 1988 by Pietro Bua and now managed by his sons Giovanni, Antonino and Salvatore Bua, it has always aimed to enhance the local territory through its commitment to producing high-quality fruit and vegetables.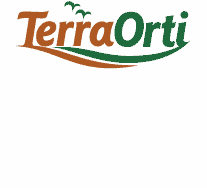 O.P. Terra Orti Società Cooperativa
The producer organisation P.O. Terra Orti was founded in 1999 and has seen a steady growth in membership over the years, reaching 107 members in 2018. Its institutional objectives are to improve the quality of fruits and vegetables, adapt supply to market needs by concentrating supply, reduce production costs and regulate prices, and promote agricultural practices, production techniques and waste management that protect the environment and encourage biodiversity.

ASSOFRUIT
Asso Fruit Italia (AFI), with operational headquarters in Scanzano Jonico (Matera), is one of the historic and most authoritative Organizations of Producers in Southern Italy, with 300 associated farms, over 60 million euros in aggregate annual turnover. AFI members come from different Italian regions: Basilicata, Puglia, Campania, Calabria and Piedmont. The technical office offers technical support and professional business advice to members.


Meridia Agricoltura Mediterranea / Gruppo Pignataro
Meridia is a leader in Puglia in producing, processing and marketing excellent fruit and vegetable products through a direct supply chain. Over the years, the company has gained significant experience in this process, constantly introducing the latest innovations. It specialises in supplying large retailers and Italian and foreign markets.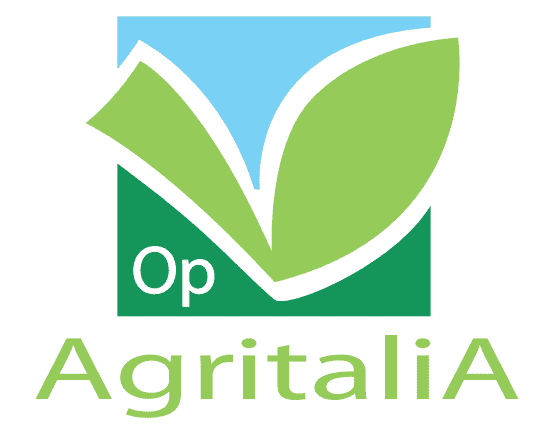 O.P. Agritalia
Agritalia is a producer organisation in southern Italy, bringing together agricultural producers from Puglia, Basilicata and Sicily and offering a wide range of organic fruits and vegetables. The P.O. Agritalia promotes socially-inclusive projects to integrate marginalised people and groups into the community through agriculture. Its members practice ecologically sustainable agriculture to cultivate products that respect the land and the well-being of their consumers.